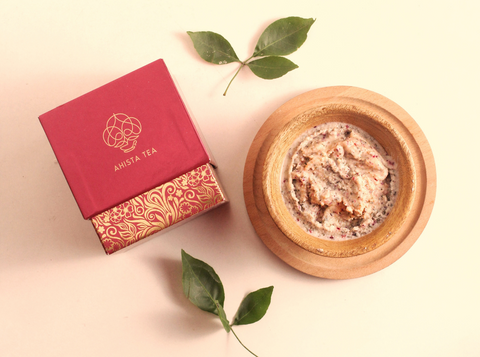 Ashmit Patel
Green Tea Exfoliator: Beyond Beauty

Green Tea Exfoliator: Beyond Beauty

In 2016, the entire beauty industry was taken by storm when headline after headline echoed the same concern: Is your beauty product harming the environment?

Back then, most scrubs in the market contained microbeads, which are small pieces of synthetic plastic to help the exfoliation process. Unfortunately, many companies still use microbeads in their body scrubs, exfoliators, makeup, and even toothpastes.

Not only are microbeads completely unnecessary - polluting our oceans and our food chain - but they don't stand a chance against the benefits provided by natural exfoliants like green tea scrubs. The only reason companies use microbeads is because microbeads are cheaper to integrate into products. Today, there is no reason to purchase products that contain microbeads which cause skin abrasions, and do more harm than good. 

Instead, there are so many impressive natural alternatives to traditional scrubs, such as oatmeal, sugar scrubs and our personal favourite: the homemade Ahista green tea exfoliator. If icons like Lady Gaga and Jennifer Lopez swear by using green tea in their beauty routines, there is no reason for us to not give it a go! 

So we set off by creating our very own home-made green tea exfoliator using the most delectable, aromatic, Premium Green Tea by Ahista. The best part? No precious tea was wasted in the making of this exfoliator.

To make the perfect, home-made green tea exfoliator:

1) Dip a green tea bag into hot water, allowing it to brew
2) Once brewed, sip your tea and think of all the ways you will benefit from making your own scrub! 
Homemade green tea scrubs are refreshing, gentle and easy on the skin. They also help reduce sun damage and prevent wrinkles, amongst a host of other good stuff.
3) Once you're done sipping your cup of tea, pull out the bag and allow it to rest
4) When the tea bag is almost dry, rip off the top and pour the contents into a mixing bowl.
5) Add a teaspoon of pure honey 
6) Add a tablespoon of rice flour or gram flour 

Your scrub is ready to use. Gently use your fingertips and exfoliate your face in gentle, circular motions. Happy exfoliating!