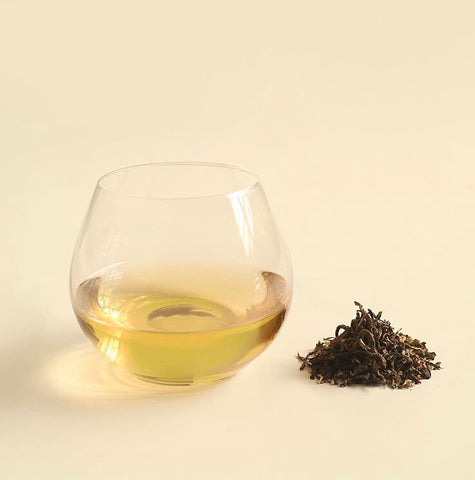 Ashmit Patel
What is Single-Batch, Handcrafted Tea?

What is Single-Batch, Handcrafted Tea?

Tea consumption today is more than just a source of recreation. Its popularity is soaring because of the surge in a health-conscious population (read: the millenials).

The urgency to live better, and give "an owl" a run-for-its-money, without hitting caffeine-infused-cup-of-coffee - has transformed this ancient beverage into a modern-day brewing phenomenon. 

Tea: Good For Your Health, Good For You

Science backs the various health benefits that tea has to offer. According to Harvard Medical School, individuals consuming tea for the prolonged period have a lower risk of developing diabetes and cardiovascular condition.

Tea contains polyphenols that aid in impeding glucose absorption in our intestines and stimulating insulin secretion, which further helps in the reduction of hepatic glucose output. In layman's term - polyphenols found in tea aid in the regulation of glucose. 

What Is Handcrafted, Single-Batch Tea? 

Single batch tea is sourced from an individual or one batch of tea leaves that undergo an entire cycle of processing and production. The beverages are culled from the aesthetic elements of single-batch artisanal teas - liken Ahista Tea - handcrafted, progressive, and environmentally receptive, collaborating with the local farms, artisans, and developing into unique creations. 

Why Single-Batch Tea Is Superior, And Better Than Generic Tea?

Single-batch, handcrafted teas are characterized by distinct elements. And it is primarily due to diverse environments, climates, and terrain. The artisanal tea collections are exuberant and exclusive.

Single-batch tea is distinct from its attributes and created by a team of masters, having in-depth knowledge, expertise, and experience in the process of exclusive single-batch, handcrafted teas. We employ a manual source of tea production, which is the purest form of producing artisanal tea. It includes an extensive involvement throughout the processing cycle — starting from the cultivation level, picking to the processing step.

Unlike the mass-produced, store-bought-counter teas, the single-batch handcrafted tea is picked at the source, hand-grown, and amalgamated with rich, rare, and opulent ingredients.

The production is set within a system that allows the tea to emanate crisp, yet subtle and enthralling flavor and notes. Our handmade, single-batch tea is crafted and aged to deliver sheer gratification to palates. 

Single-Batch Teas: Aged And Crafted Like Fine Wine

Like fine wines, single-batch, handcrafted teas, akin to Ahista Tea - are aged to extract intense flavor compounds, thereby fusing an ethereal depth and complexity to flavor profiles and notes.

Elected and sourced by Michelin-starred restaurants, our single-batch teas are a delight for every tea aficionado.

Single-batch, handcrafted or handmade, artisanal teas are unique and rare. And its singularity stems out of the fact that they are produced without causing a major impact on our environment. Their quality, flavor profiles and essentiality is a result of a holistic, eco-friendly concept and process of producing the teas.