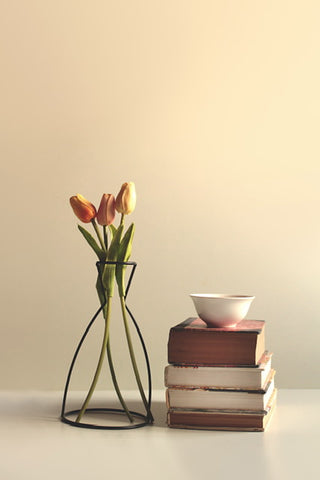 Ashmit Patel
Jaipur Literature Festival + Ahista Tea

Jaipur Literature Festival + Ahista Tea

A prominent event of the year, the Zee Jaipur Literature Festival (JLF) is a global platform that brings prominent authors, entrepreneurs, actors, sportspersons, break-through technology experts, musicians, doctors, journalists and many more industry movers under one single roof making it the event to attend.

Set in the most iconic and monumental cities of India only adds to its beauty and charm and a perfect platform to showcase our teas since we believe that there is nothing better than having a conversation over a cup of flavoursome tea with like-minded individuals.

To make the most of our experience at the Jaipur Literature Festival, Ahista Tea carefully curated a tea menu keeping in mind the global reach of the event and thus presented brews that connected with all sensibilities alike. The Zee Jaipur Literature Festival saw more than 300 speakers gracing the stage and enlightening the minds of more than 300,000 people who came to witness the great-minds at work. To many, the festival is a beautiful amalgamation of culture, music, art and literature from all walks of life making the festival alive and vibrant. A perfect setting for soaking in the high spirit and distinct aroma of our freshly brewed teas.

Tea Connoisseurs

Set at the backdrop of an architectural marvel, The Diggi Palace, Jaipur, was home to stalwarts from across industries sharing their work and philosophies of life alike. Described as the epitome of tradition meets cosmopolitan, the Diggi Palace has been hosting the festival since its inception and has seen it grow hundred folds over the last decade.

We had the fortune of experiencing this global affair, up, close and personal and were lucky to bring forth our novelty offerings of exquisitely chosen teas to the extinguished guests. Ahista Tea had very carefully chosen its products for this gathering keeping in mind the rich culture and elaborate setting. Our range of tea offerings brought forth bespoke combinations, which were designed to tingle the taste buds and leave lasting impressions.

Founder's Take - Love For Our Teas

As tea enthusiasts, it gave us immense pleasure to get positive responses from our patrons, however, the biggest compliment was to see guests returning to enjoy our teas and have long conversations that made our maiden experience a wonderful one. Singer and actor, Ila Arun, appreciated our packaging and the choice of our brand name, 'Ahista'. She said 'I'll drink this slowly and carefully'. 20 minutes later, she came back for a refill and complimented us on the Vintage Chai blend.

While we loved the entire experience of being at the JLF, we were thoroughly humbled by the love and affection showered on us from the many guest speakers who visited us. Former actress and cancer survivor Manisha Koirala, who was present at the JLF, was kind enough to speak with us about how she has made it her mission to help cancer patients by talking about how cancer can be beaten, if taken the correct approach and by being in the right mind-set. She informed us that she loves exercising to keep her mind and body in shape; while mentioning that tea is a huge part of her pre-post yoga regime.

The Thakurani of Diggi Palace and hosts to JLF, graciously met us and tasted all of our teas and decided to keep them stocked at her palace at all times (something we are looking forward to making happen). We had the most interesting conversations with many guest speakers, however, meeting Ben Okri, author of The Famished Road was rather memorable especially since we were able to discuss his approach to writing over a cup of tea. Even in the short conversations that we were able to have with many prominent figures made us confident that we chose the right platform to be a part of on such a massive scale.. As we take with us joyous memories from the Jaipur Literature Festival this year, we look forward to returning in 2020 to the city renowned for its hospitality.