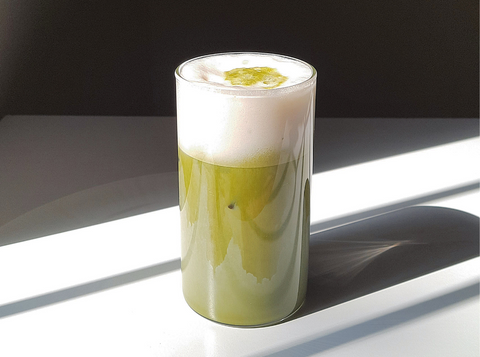 Ashmit Patel
Matcha Green Tea Latte

Swap out your morning coffee with this classic matcha green tea latte recipe  It's smooth, buttery, light, rejuvenating and packed with antioxidants. It's tasty, sweet, and super easy to make with just 3 ingredients. A great alternative to your regular coffee.

Ingredients: 

• 1 cup of milk (dairy or plant based)
• 1/4 cup of cool or warm (not hot) water
• 0.5-1 teaspoon of culinary matcha (depending on how strong you'd like it)
• 1-2 teaspoon of sweetener (honey, sugar, agave)

Instructions: 

1) Use warm water - heat up the milk just under a boil (or leave cold for an iced latte!).

2) Mix matcha and water together.

3) Froth the milk, add sweetener, then pour in the matcha+water mix.

4) Sprinkle some matcha dust on top for presentation.