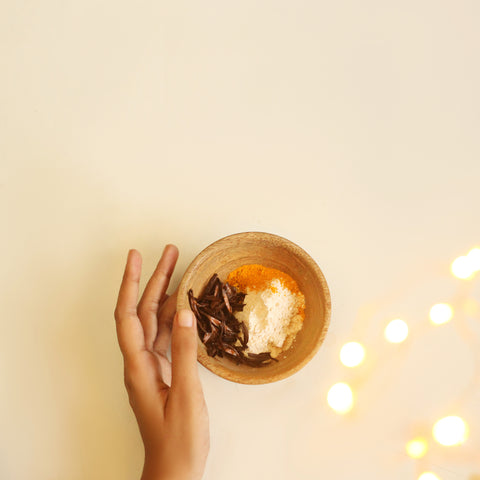 Ashmit Patel
Tea and Beauty: Sip your way to flawless skin

Tea and Beauty: Sip your way to flawless skin

The world has a deep connect with tea. Be it the East Asian ancient relationship that has spanned millenniums, the recent enthusiasm of the western world, or our very own love for chai. Different demographics, different reasons, and different ways to drink it, but the common thread remains — that people across the globe love to sip tea. Had on its own, with flavouring; as a beverage, or in desserts, there's no denying that it is a palate pleaser. However, that's not all what this universal beverage is great for. Tea brings with itself a host of beauty and skincare benefits, a fact long recognized by the East Asian nations (and perhaps a major contributor to their typically flawless skin), and that's what we detail today.

Of the four kinds of pure teas — white, green, oolong, and black; each tea is commonly available and used for their pro-skincare virtues. Pure, unadulterated teas are those that come from the plant Camellia sinensis, all other teas originating from any plant other than this are labelled as herbal or fruit tisanes, such as lavender, chamomile, or butterfly pea. Each type of tea is abundant in antioxidants, which help reverse the damage from oxidative stress caused by free radicals. This stress can show up in the form of dark spots and premature lines of the face, and also pose serious health issues such as heart disease, obesity, or cancer. The antioxidants in teas work towards offsetting these ill-effects.

This gives you a glimpse of how tea can boost your beauty regime. Anti-bacterial and anti-inflammatory properties mean they keep acne, blemishes, early ageing, and sun damage at bay. For targeted results, green tea does wonders for hydration and unclogging of pores with the Vitamin E and B2 found in it. The amino acids, theanine flavonoids, and fluoride in oolong helps tackle eczema, wrinkles, pimples, and aids an overall radiant skin. Full of magnesium, zinc, and potassium, black tea is most effective when it comes to anti-ageing. Along with reducing pigmentation, dark circles, and puffiness, it also diminishes the collagen-degrading enzyme produced as one grows old. White tea, being the least processed, is effective for fighting against the Sun's ultraviolet rays. And its polyphenols and catechins make it ideal for a youthful appearance, as these combat signs of mature skin. It is also helpful when it comes to hair growth, as its epigallocatechin gallate antioxidant (EGCG) promotes a healthy scalp.

The veracity of these attributes is easily found within the beauty industry. In recent years, tea has been incorporated as a key ingredient by various brands across distinct ranges of products. And a considerable number of these tea-forward creations have gone on to become cult products, such as the Coola Face Sport Classic Sunscreen White Tea Moisturiser. Few others that are globally renowned include the Boscia Green Tea Oil-Free Moisturiser, Burt Bees Facial Cleaning Towelettes with white tea extract, Bremenn Botanicals Black Tea Age Defying Eye Concentrate, Plum Green Tea Clear Face Mask, The Body Shop tea tree line, and the Deborah Lippmann nail paint with green tea extract. While such products are capable of turning your beauty and skincare system over a new leaf; there are all-natural remedies and homemade rituals revolved around tea.

Here are a few ideas -

Cleanser: Brew white tea leaves. Once the tea has cooled down, separate the leaves from the tea. Put the damp tea leaves through a blender to make a paste. Use this paste of pure white tea leaves to cleanse your face.

Toner: Brew black or green tea leaves. Let the tea cool down to room temperature. Separate the tea and leaves; this tea is ready to be used as your face toner.

Unclog pores: Steaming your face is a great way to unclog your pores, and this can be made more efficient by adding green tea leaves to the water. Let the tea seep into your skin directly to clean your pores and protect them from future clogging.

For sunburn, puffiness, blemishes, and dark circles: Brew black tea leaves. Bottle the tea and refrigerate it for at least one day. Wash your face and spray it, or dab on face using a cotton swab to tackle these issues. Alternatively, you can make ice cubes out of the tea and use it when needed.

Face mask: Brew oolong tea leaves. Once the tea has cooled, add a teaspoon of chickpea flour  and a pinch of turmeric to one tablespoon of tea. Apply this on face for 30 minutes to counter pigmentation.

These are the foundations for using tea in your skincare at home. And while topical application certainly helps, the benefits of allowing the teas to function from within the body are even better. That is to say, sipping these teas regularly will ensure that all the antioxidants, vitamins, minerals are integrated into your system and work from the inside out to give you a healthy, happy, glowing skin. Whether you choose to sip it or apply it, it's certainly time to consider embracing tea as your new beauty benefactor.