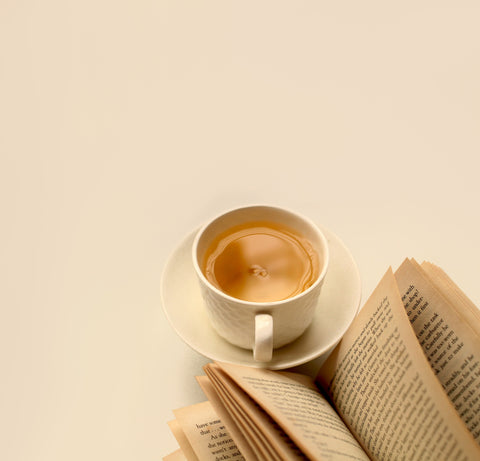 Ashmit Patel
Tea Meditation - Anytime, Anywhere

Tea Meditation - Anytime, Anywhere

The world is not exactly an abode of divinity and tranquility currently. The chaos is galvanizing to our mind, body, and soul. It's only evident to retire ourselves for a few hours of peace each day, taking a timeout before we succumb to our daily burnout. 

Meditation is a source of acquiring peace, solace and maintaining a positive lifestyle, amidst a capricious world. Meditation - as we know - is all about deep breathing, chants and resting in a single position. But have you heard of tea meditation? 

Tea Meditation And Its Benefits 

What is tea meditation? 

Tea is one of the oldest drink in the world. The ancient beverage is a provenance of cultures, roots, and way of life. It emanates from the primitive ritual - tea ceremony. A tea ceremony is a tranquil source of meditation. This includes the practice of making tea. It's ritualized by the Japanese, Chinese, Taiwanese, Vietnamese and Korean cultures.

In Japanese culture, it translates as "the way of life", while the Chinese consider the ritual as "art of tea". The process is therapeutic in its approach transcending from the preparation of the tea to its presentation. The ceremony defines a way of life, allowing us to attain inner spiritual fulfillment, experiencing life beyond its materialistic and artificial facets. Tea ceremony enables us to meditate in reticence - which enhances our focus and helps us to concentrate solely on the tea. 

Benefits Of Tea Meditation 

The union between tea and meditation emancipates a sense of liberation - mind, body, and soul. It's not a new-age phenomenon, but the ritual is gradually catching up - especially with the millennials. And why not? The benefits of Tea Meditation are manifold in nature. And a few of them truly defines its core existence and tenaciousness for time immemorial. 

Top Three Benefits Of Tea Meditation 

- Our level of focus, concentration, and patience elevates because we are driven to fixate our mind and thought process solely in the ritual. We - as a result - are inspired to become mindful of our existence and surroundings through an unceasing practice of Tea Meditation.

- Another virtuous facet of practicing tea meditation is the development of inner peace. We transcend to a world beyond our being throughout each aspect of tea making ceremony. From the preparatory process to the consumption of tea - we build an aura of zen that further creates a magnanimous source of eternal tranquility.

- Tea meditation helps in reducing stress and anxiety. Tea - specifically green tea - contains stress-reducing components like amino acid that create calming effects.

Tea Meditation Ritual rests in the primordial facet of mindfulness. Mindfulness allows us to envision life with clarity - which is often shrouded by the chaotic aberration of our day-to-day schedules.

The concept is discerned with the entire process of preparing a pot of tea. Be aware and mindful of the water heating. Pay attention to the steam emitting from the kettle's spout. Transcend to the rhythm of boiling and brewing tea transferring from the kettle to your cup. Focus on each step and be mindful of the holistic technique. The practice of tea meditation propels us to open up our senses and acquire a clearer perspective on life.