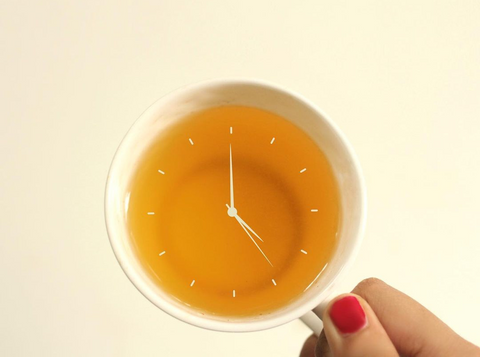 Ashmit Patel
The Art of Slow Living

"Ahista" Hindi word for "at a pace" or "slowly" is akin to the "art of slow living". We at Ahista winnow life's enigma through the nuanced art of tea brewing. It's more than just an art, it exemplifies the way of life. We are treading the path towards an esoteric journey called the "art of slow living". And we are accompanied by a community of chefs, tea sommeliers, and connoisseur of the art. Join us in our journey to achieve the true significance of life through the practice of the art of slow living.

The world we knew and lived in ceases to exist. The times are tough and the current pandemic has changed the course of our lives. Suddenly our reality has merged with an illusion. Unanswered questions and a baffling future is driving humankind towards a bleak tunnel of life. All we can do is find a way through the existing global predicament and explore opportunities amidst the chaos. And the best way to etch out a positive and holistic approach to counter our life's situations today is by adopting the art of slow living.

We were living a life that whizzed passed us with lightning speed - keeping us so occupied that we failed to relish and enjoy the pure essence of life and nature. Today, it feels like time has come to an abrupt halt. Each day feels the same. Anxiety, chaos, and confusion is taking our mind for a ride. But you're not alone. Unfortunately or fortunately, accept this new order of life as an opportunity to replenish our yearning souls with positivity, hope, and togetherness.

Take each second, minute, hour and day as a blessing - blessing to live those every second, minute, hour and day. And give life a breather - a respite from an otherwise anarchic life that we experienced with helter-skelter.

Nature has gifted us with the power of reclaiming our life. And we can do so by fighting unwarranted busyness, disarray, and discord - which we called Life. Let's evaluate our existence, our very being and presence on earth - explore the truth of our reality in this world with slow living. When in-sync, we can emphasize and focus on our way to every aspect of our life. Let's take a step back and build our acute sense of consciousness that will ultimately strengthen our sensory opulence and guide us to overcome our current situation with success and positivity.